Welcome to Brittany Oaks!
Brittany Oaks is a secluded neighborhood of 161 homes in Kansas City's Northland.
Located just west of I-29 and Barry Road, Brittany Oaks is conveniently located near shopping, restaurants, doctors offices, medical care and KCI Airport. Brittany Oaks is within walking distance of the popular Zona Rosa shopping center and part of the highly rated Park Hill School District.
January 23, 2016
Mick Thompson
ALERT
News
There have been several reports of stolen UPS and Fedex packages in our neighborhood as well as some of the surrounding neighborhoods. Here are some surveillance camera photos that were uploaded to our neighborhood page on NextDoor.com. If you recognize this person or notice anything going on please contact the KCPD. Reports have been filed and it could help with the investigation.
Read more on https://brittanyoaksmo.nextdoor.com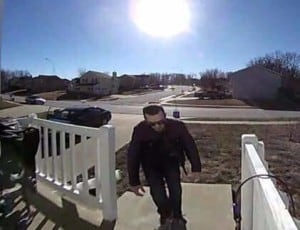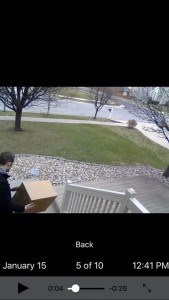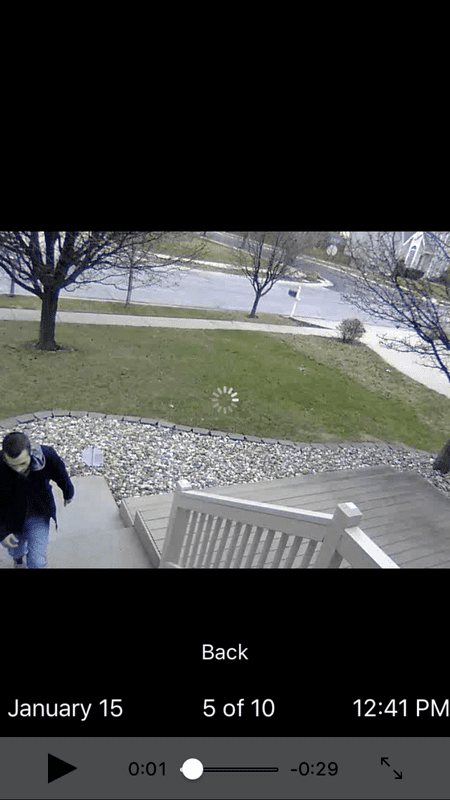 July 1, 2015
Mick Thompson
News
Thank you to all who attended the 2015 Annual Homeowners meeting.  In case you missed it, here are some of the highlights:
Officer Buckhalter from the KCPD North Patrol shared some neighborhood crime stats and asked everyone to keep their eyes open for suspicious activity. He explained how reporting such activity helps the department with leads for related crimes in the area. He urged homeowners to visit crimereports.com and learn about what is happening in our area. Officer Buckhalter answered some questions and offered his contact information to anyone who has concerns about crime in our neighborhood.
Officer Paul Burkhalter
Community Interaction Officer
816-437-6230
Paul.Burkhalter@kcpd.org
Larry Boeshart presented the treasurer's report. If you missed the meeting and would like to review this information, please contact Larry at (816) 734-0201.
The board held an open discussion with homeowners about concerns in the neighborhood. Among these concerns were the topic of boats and trailers in driveways, and what is considered a reasonable time frame during the Spring and Summer seasons. Nathan Dulle pointed out that the HOA board does not actively search for violations, but will act as a mediator between neighbors and initiate action to enforce the rules as necessary. A neighbor also discussed her experience with the city when she called the 3-1-1 action center regarding deteriorating and broken curbs in front of her house. The city came out and cited HER and then stuck them with a $4000 bill. In Kansas City, HOMEOWNERS are responsible for the curbs in front of their property. You might keep this in mind if you have damaged curbs near your home.
Some neighbors mentioned receiving a postcard from Nextdoor.com, a private social network just for neighbors in Brittany Oaks. It seems like a great way for our neighborhood to communicate privately. As of July 1st, 48 homes have already signed up. CLICK HERE if you would like an invitation.
The President and two board positions were vacated in the past year from board members who moved away. Current Vice President Todd Schreck will also be moving away in the near future. Elections were held to fill these positions and we welcome Sharon Gottschalk and Riley Davis as new board members, Bob Brunker as Vice President and Nathan Dulle as President. Nathan just finished a three year term as a board member and made many positive contributions during his term.  Thank you to all of these neighbors for stepping up and helping the neighborhood. We would also like to thank outgoing officers Jim Keeney and Todd Schreck who served many years leading our board. We wish you good luck in your new homes.
The official meeting minutes can be found here.
May 27, 2015
Mick Thompson
BOHA Events
News
Mark your calendar, the annual Brittany Oaks Homeowners Association meeting is planned for Tuesday, June 30th, 2015 at 7:00pm.
The meeting will be held at Hope Fellowship Church, located in front of the neighborhood. All Brittany Oaks homeowners are encouraged to attend!
Topics for Discussion:
Treasurer's report and financials
Crime updates. We'll ask for a KCPD officer from North Patrol to stop by to answer questions.
Neighborhood issues and projects
Nomination and election of a new President, Vice President and two new Board members.
As encouragement to attend, there will be Two Drawings for Free Annual Homeowners Dues! Hope to see you there!
Hope to see you there!