Annual Homeowners Meeting is April 19th, 2016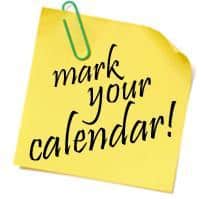 Mark your calendar, the annual Brittany Oaks Homeowners Association meeting is planned for Tuesday, April 19 at 7:00pm.
The meeting will be held at Hope Fellowship Church, located in front of the neighborhood. All Brittany Oaks homeowners are encouraged to attend!
Topics for Discussion:
Treasurer's report and financials
Crime updates. We'll ask our KCPD community officer from North Patrol to stop by and answer questions.
Neighborhood issues and projects
Nomination and election of one new Board member.
Announcement of dates for neighborhood dumpster days and the annual garage sale
UPDATE: Open discussion with City Councilman Dan Fowler
Dan Fowler represents Kansas City's 2nd District. For the 2015-2019 council term, Mayor Sly James has appointed Fowler to serve as Chairman of the Ethics and Legal Review Committee, Vice Chair of the  Housing Committee and Vice Chair of the Airport Committee. He is also a member of the Transportation and Infrastructure Committee.
Dan is a longtime Northlander and has been involved in public service for more than 25 years. He is committed to building and fostering safe and vibrant neighborhoods that attract families and sustain a thriving city.
Dan is actively involved in several community service programs and organizations, including Northland Neighborhoods, Inc., Northland Health Care Access, Metro Care, and the Port Authority of Kansas City.
As encouragement to attend, there will be Two Drawings for Free Annual Homeowners Dues!
Hope to see you there!