Welcome to Brittany Oaks!
We're glad to have you in our neighborhood! Below are some resources you may find helpful as you settle into your new home.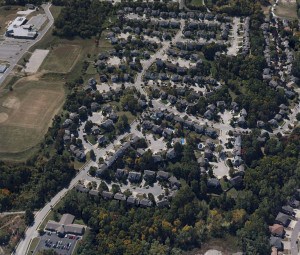 Brittany Oaks Homeowners Association:
Covenants and Restrictions
Board Contact Information

Water:
Kansas City Water Services Department — (816) 513-2171
Electricity:
Evergy (Formerly KCP&L) — (816) 471-5275
To report Outages – 888-544-4852
Natural Gas:
Spire Energy (Formerly Missouri Gas Energy)  – (816) 756-5252
Telephone:
AT&T: 800-464-7928
Cable TV/Internet:
AT&T U-verse
Google Fiber
Spectrum Cable
City of Kansas City Trash & Recycling:
Trash is collected on Thursdays.
KCMO Weekly Trash Collection — (816) 513-1313
KCMO Solid Waste Services –(816) 513-1313
KCMO Recycling Drop-off Centers
KCMO Bulky Item Collection (Schedule online or call 3-1-1)
Environmental Management Department — (816) 513-3490
Recycling information:
Mid-America Regional Council — (816) 474-TEAM
Wheels for Wishes – Your Tax Deductible Charitable Vehicle Donation Helps Make Missouri Children's Wishes Come True!
http://missouri.wheelsforwishes.org
Driver's license (Missouri):
Parkville License Office (816) 584-8651
Snow & Ice Removal/Street Light Repair:
(816) 513-9364/(816) 513-9595 (or call 3-1-1)
Change of address:
U.S. Postal Service
Bus information:
Kansas City Area Transportation Authority — (816) 221-0660
Website: www.kcata.org
Library:
Mid-Continent Library System
Boardwalk Branch
8656 N. Ambassador Drive
(816) 741-9011
Neighborhood organizations:
Mayor's Neighborhood Advocate Office — (816) 513-3500
Elected city representatives:
Mayor's Office — (816) 513-3500
City Council Office — (816) 513-1368
Other elected representatives:
Mid-America Regional Council — (816) 474-4240
School District: Park Hill School District
Website: parkhill.k12.mo.us
Voter registration:
Platte County Board of Election Commissioners Phone:  (816) 858-4400
Website: www.plattemovotes.org
Dog and Cat licenses:
Kansas City Animal Control, (816) 513-9800